To be a spiritual warrior,
 one must have a broken heart;
 without a broken heart
 and the sense of tenderness and vulnerability 
that is in one's self and all others, 
your warriorship is untrustworthy.
(Chögyam Trungpa Rinpoche)
Project description
When I first started photographing Shambhala warriors, both they and I had to get used to the term "warrior". The people you see and whose words you read here, are far from being violent. On the contrary, many of them have withdrawn from fighting for career and prestige. Instead, they walk their own path, the path of love. Nevertheless, I find the term "warrior" as used in the old Tibetan text to be suitable. Because with the courage of their heart these women and men are committed to what is right, most of them against resistance. With their courage they help to heal our world.
They are brave because they have chosen a path that is not mapped out. Almost everyone gave up their well-paid and "safe" job to devote themselves to what is their calling. They narrate stories or sing about the sea, they bring people together with animals, plants and the world of the spirits. They fight for children to learn with dignity and freedom. As the old text says, one of their weapons is compassion, the other is the deep knowledge about the connectedness of all life. They draw their strength from this knowledge, and yet their path is not easy.
All the friends I photographed for this project were confused by the fact that I think they are special. I am very happy and grateful that nevertheless everyone agreed to participate, and that I can publish their thoughts and show their portraits. My hope for this project is that my friends encourage Shambhala warriors out there, to listen to their hearts and bravely walk their own path. Because I know that you are many. I also know that swimming against the current is difficult when you feel like you are alone. But you aren't, these men and women walk with you.
The legend says: "Shambhala warriors know that the dangers that threaten all life on earth do not come from extraterrestrial powers, satanic deities or the providence of an evil fate. They grow from our decisions, from our way of life and from our relationships." A small virus is just showing us how true that is, how closely everything is connected, it evokes compassion for people we don't even know. Now is a good time to follow the Shambhala warrior's path.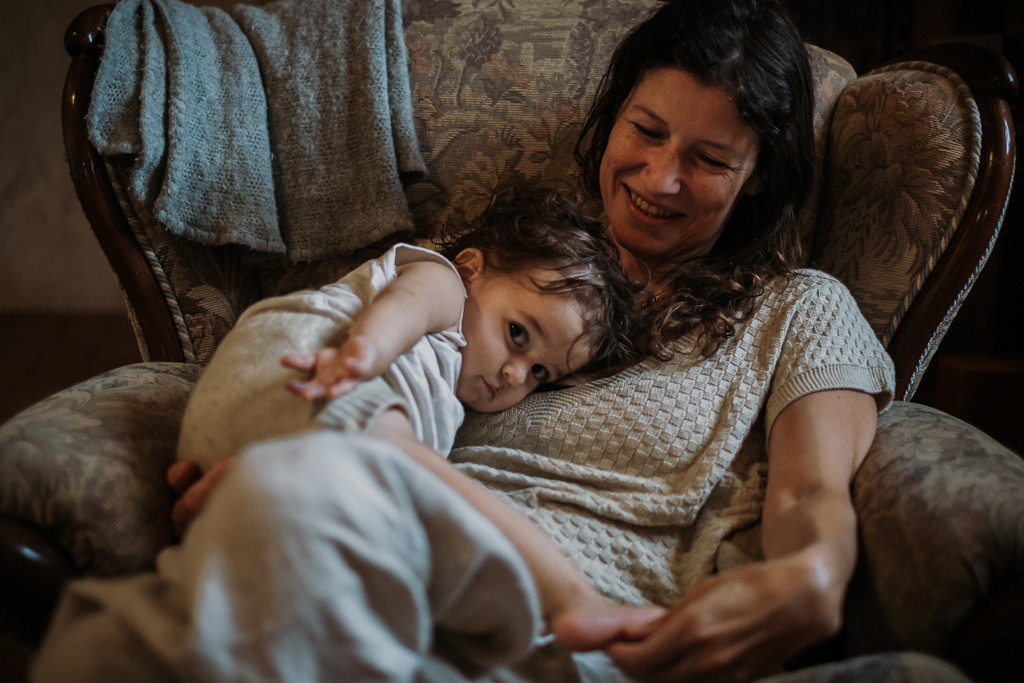 Manou
Proin ut scelerisque leo, eu ullamcorper odio. Sed tortor dui, mollis a orci vitae, tristique sagittis metus. Morbi at consequat erat, quis sodales felis.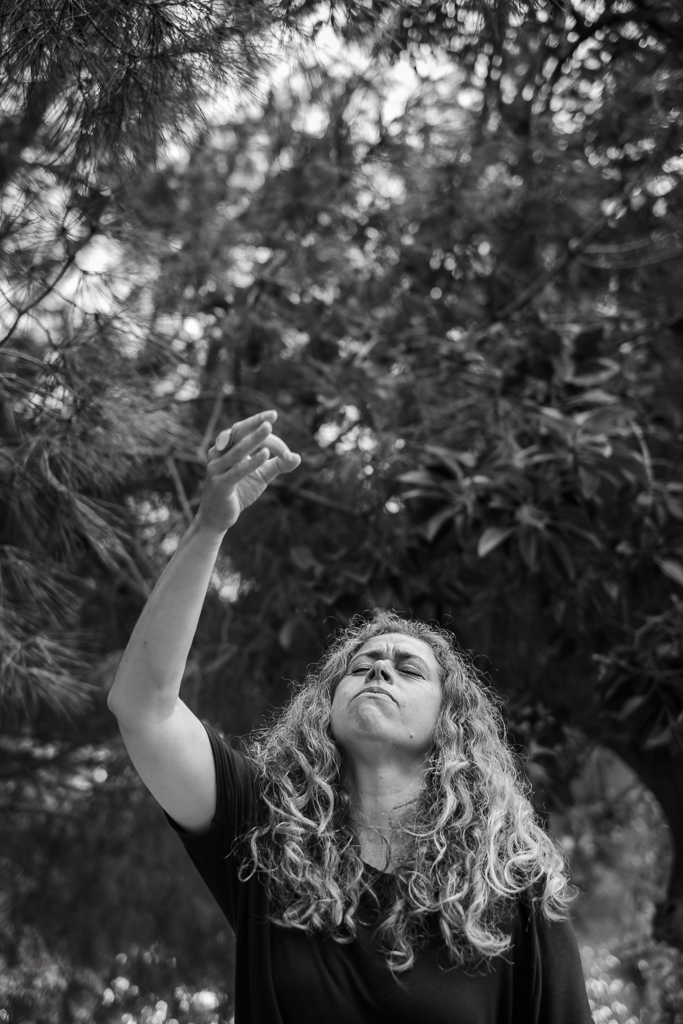 Dinorah
Narro cuentos porque amo a los lobos, las brujas, los ogros; narro cuentos por amor a las princesas y príncipes, a los campesinos, a las doncellas, a los animales que hablan y a la naturaleza que cuenta todos los cuentos a través de la poesía.
CONTINUE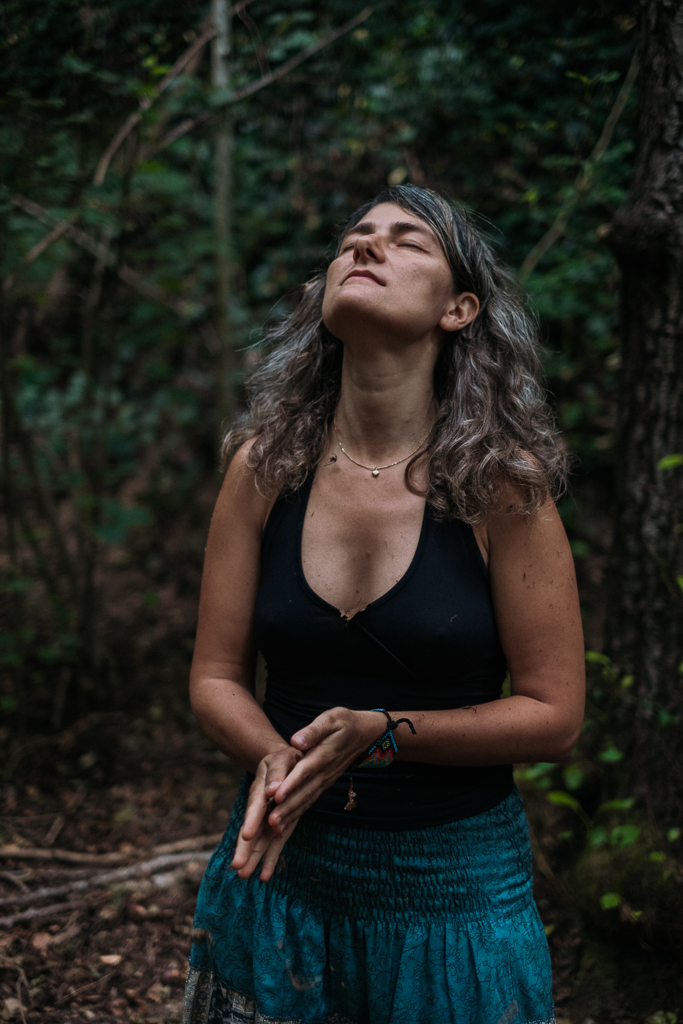 Diana
"Suspendida en el piso 10 de una multinacional, entre las cuatro paredes de cimento que me correspondían, mis pies lejos de la Tierra, me sentía una persona "importante". Recibí una llamada informándome de mi próxima "misión": echar centenares de personas a la calle para reducir costes. Colgué y sentí el vacío más grande de mi vida.
¿Qué hago aquí? ¿A quien sirvo? ¿Dónde estoy poniendo mi energía? ¿Me estoy vendiendo por un sueldo?
Vacío.
Por un segundo, miré mi despacho, mi "reinado". Estaba lleno de plantas, el bosque ya no cabía dentro. Había llegado el momento de morir.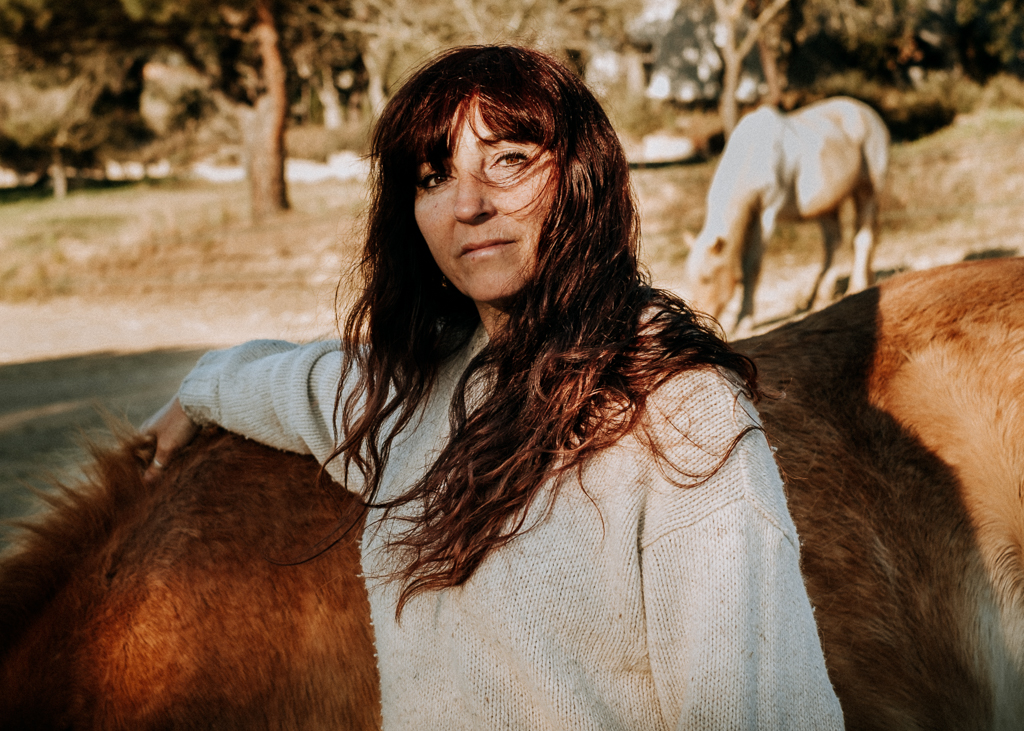 Susana
Crecí en la ciudad pero siempre iba trotando al colegio encima de mi caballo imaginario. 
Tengo la gran suerte de que la vida me ha puesto en el bando de los que luchan y una de mis luchas era conseguir tener un caballo y vivir con él rodeada de naturaleza.
Me siento agradecida porque esa lucha es parte de la vida que tengo ahora.
Indiana mi yegua fue mi puente a dejar asfalto y le estaré siempre agradecida, para mí ella fue la Guerrera de Shambahala y yo su discípula.
Un mundo mejor será en el momento que todos pisen la tierra y sientan que somos parte de un todo. Y sí, hay esperanza.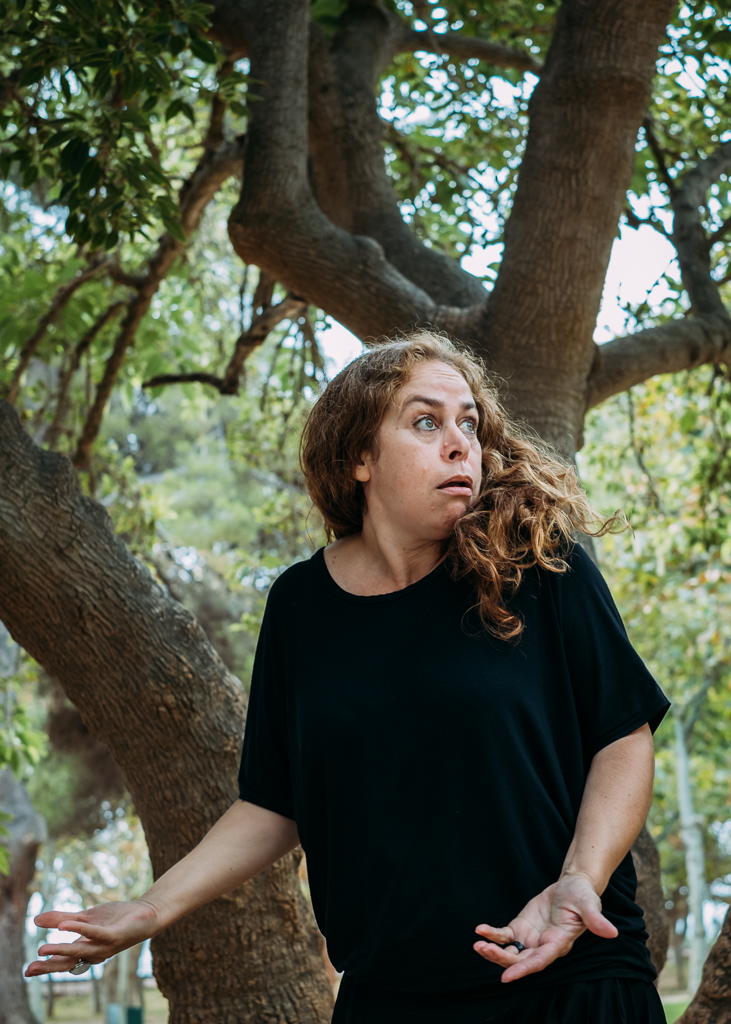 Dinorah
El lobo tiene ojos rojos y se refugia en el bosque.
El bosque es oscuro y tenebroso y parece una noche.
El lobo tiene un hambre feroz, antigua, un hambre devoradora de mundos.
Soy una niña y escucho esos relatos de lobos. No puedo explicar las emociones que me atraviesan. Escucho y, a la vez, veo el bosque, la casita de la abuelita, los pasos de Caperucita por el camino, la presencia feroz que acecha… Sí, tengo miedo. Bendito miedo. Y sí, también siento placer. Bendito placer. Se mezcla todo en mí y necesito escuchar el cuento una y otra vez, una y otra vez, y otra vez… Algún acertijo interior va encontrando su respuesta, y de tanto repetirse se integra en uno, y desde esa integración se entiende o se vive. La voz amada, mi madre, mi padre, mi abuela, mi tía… describía el mundo y me llevaba de la mano por esos senderos. Cada noche la voz de mi madre me daba la mano para acompañarme a transitar los caminos del bosque. Después aprendí a entrar sola en él y a escuchar los mensajes, como ese koan integrado en mí, desplegándose, contándome.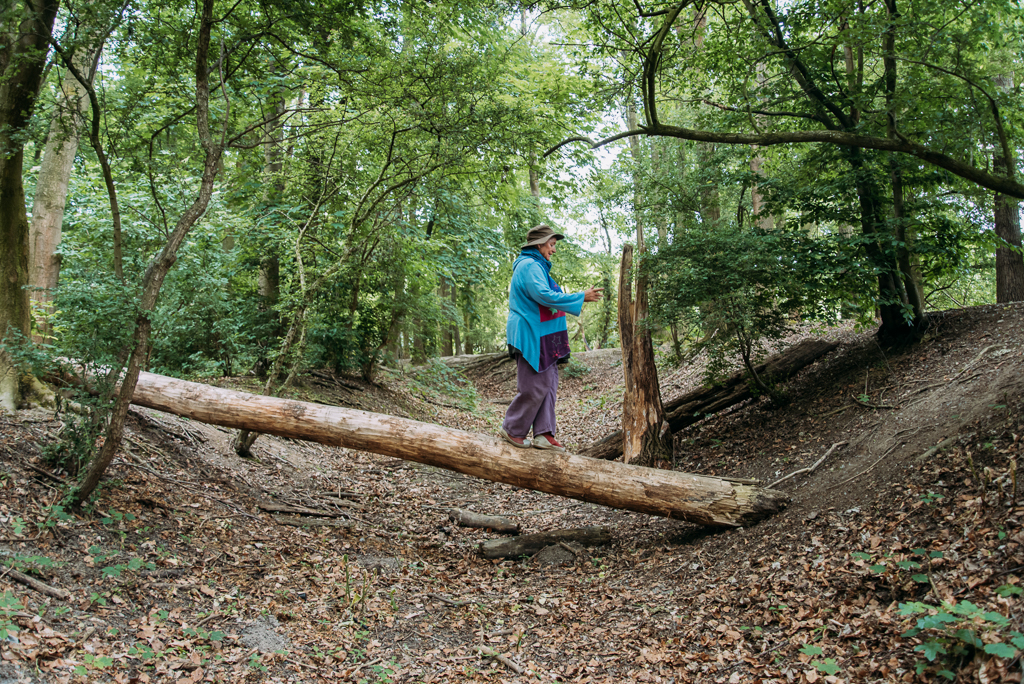 Beate
Ich wünsche mir für diese neue Generation, dass sie in einer Welt lebt, wo Demokratie herrscht, kein Rassenhass und kein Radikalismus und wo der Klimawandel uns nicht alle vorzeitig überrollt. Vor 50 Jahren kamen für drei Tage in Woodstock ca. 600 000 junge Menschen mit dem Traum und der Hoffnung einer neuen Welt zusammen: liebevoll, gewaltfrei, poetisch und gerecht sollte sie sein. Lasst uns den Traum nach einem halben Jahrhundert zu Ende träumen und endlich wahr werden. – Beate
Sílvia
No sé muy bien quien soy, qué soy, porqué soy… sólo sé que soy lo que tengo que ser, y va evolucionando a cada momento. ¿Soy un espíritu en forma humana o una humana con habilidades espirituales? ¿O quizás soy las dos cosas?
Me gustaría que la gente conociera la existencia del mundo espiritual, de su existencia desde los inicios de la humanidad y del gran poder que tiene. No quiero cambiar nada, no soy quién para cambiar nada. Sólo quiero darlo a conocer y luego, cada uno es libre de decidir qué opción tomar. Siempre pienso que el chamanismo ha sido perseguido y medio aniquilado, porque es algo incontrolable por el ser humano, y esa falta de control sobre algo más grande que nosotros, no les interesa mucho a los gobernantes.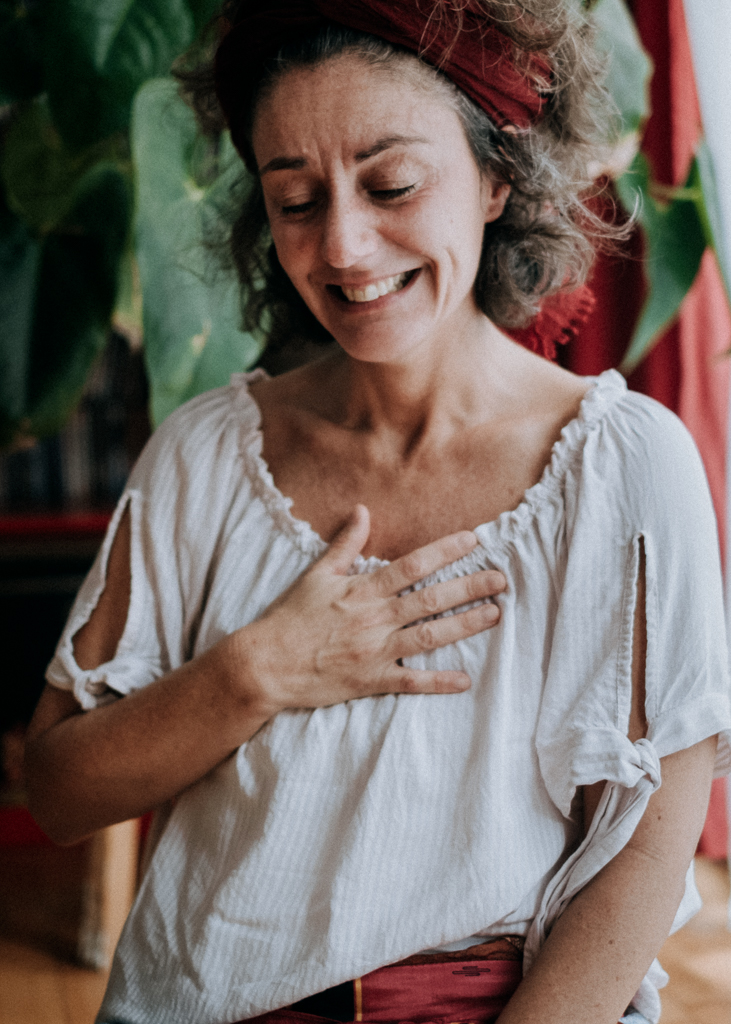 The legend of the Shambhala Warriors
"There comes a time when all life on Earth is in danger. Barbarian powers have arisen. Although they waste their wealth in preparations to annihilate each other, they have much in common: weapons of unfathomable devastation and technologies that lay waste the world. It is now, when the future of all beings hangs by the frailest of threads, that the kingdom of Shambhala emerges. You cannot go there, for it is not a place. It exists in the hearts and minds of the Shambhala warriors. But you cannot recognize a Shambhala warrior by sight, for there is no uniform or insignia, there are no banners. And there are no barricades from which to threaten the enemy, for the Shambhala warriors have no land of their own. Always they move on the terrain of the barbarians themselves.
Now comes the time when great courage is required of the Shambhala warriors, moral and physical courage. For they must go into the very heart of the barbarian power and dismantle the weapons. To remove these weapons, in every sense of the word, they must go into the corridors of power where the decisions are made."
The Shambhala warriors know they can do this because the weapons are manomaya, mind-made. This is very important to remember. These weapons are made by the human mind. So they can be unmade by the human mind! The Shambhala warriors know that the dangers that threaten life on Earth do not come from evil deities or extraterrestrial powers. They arise from our own choices and relationships. So, now, the Shambhala warriors must go into training.
"How do they train?" I asked.
"They train in the use of two weapons. The weapons are compassion and insight. Both are necessary. We need this first one," he said, lifting his right hand, "because it provides us the fuel, it moves us out to act on behalf of other beings. But by itself it can burn us out. So we need the second as well, which is insight into the dependent co-arising of all things. It lets us see that the battle is not between good people and bad people, for the line between good and evil runs through every human heart. We realize that we are interconnected, as in a web, and that each act with pure motivation affects the entire web, bringing consequences we cannot measure or even see. But insight alone," he said, "can seem too cool to keep us going. So we need as well the heat of compassion, our openness to the world's pain. Both weapons or tools are necessary to the Shambhala warrior." (A Tibetan Legend)