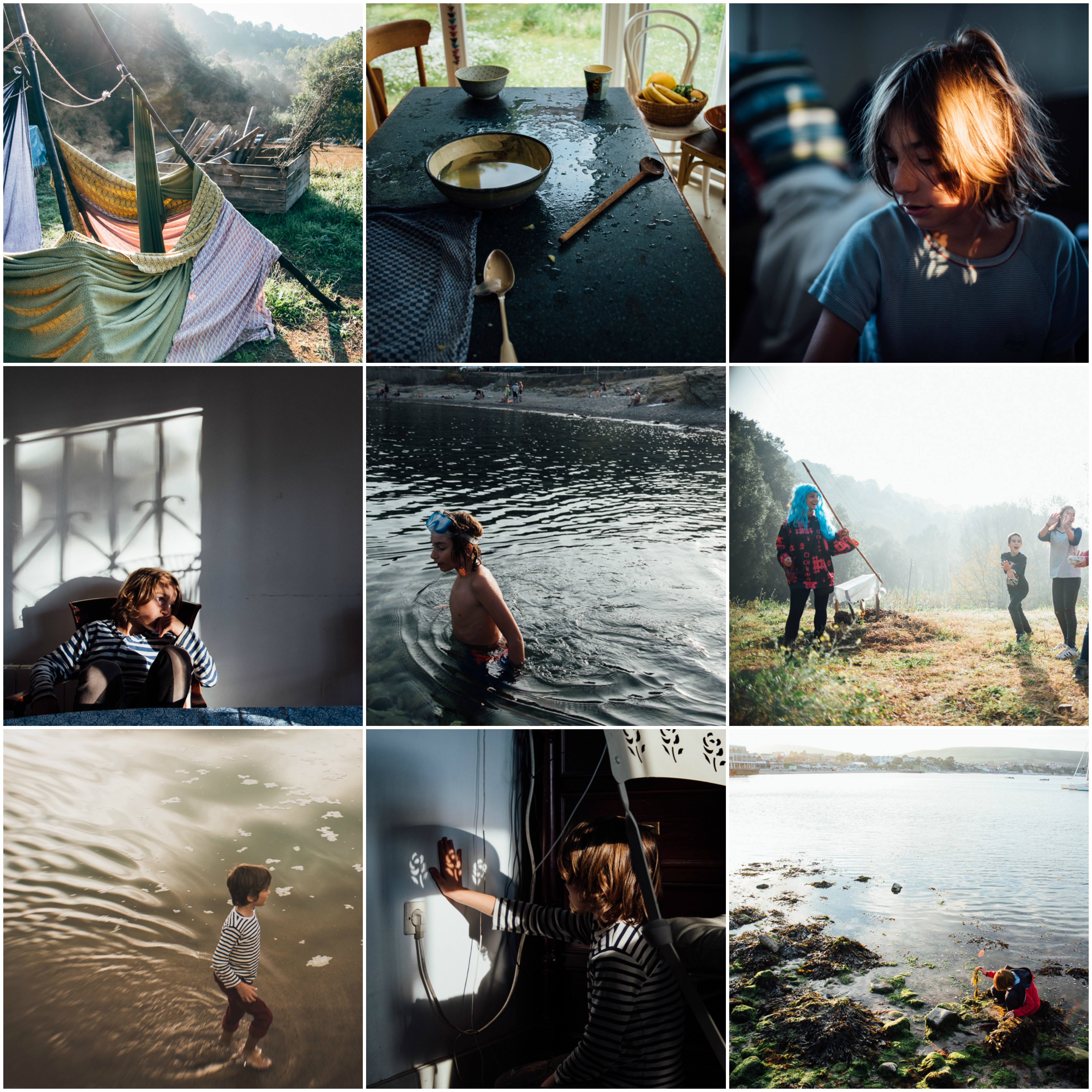 "Photography is about translating what you feel and see into a composed frame. Light, color composition and other visual elements are the tools. Anybody can apply them, but there is no one else with your unique perception of the world and your personal reasons to document it, no one who selects the same visual elements to enhance their vision. When you become aware of what these are and are able to keep this channel open, connecting with your inner truth and the world around you, the rest will follow easily. Then you will be able to take unique and interesting photos."
My workshop "Capture the Energy of Life" is available through Beyond the Wanderlust for $49.00
---
What To Take Away:
Over 20 exercises to broaden your perception
Tips on how to connect with your own intuition and emotions
Insight into my street photography
See how I connect with children
Material Included:

142 Page PDF
BTS video with me shooting in Barcelona
BONUS PDF filled with images from my BTS shoot
BTS video on how to look for interesting scenes
Playlist of songs that evoke emotion for me
---
A Look into The Syllabus:

Your Inner Whisper
Form Follows Function
Your Unique Expression
Section I: Let The Energy flow
Connect with yourself
Unique motivation
Mindfulness
Awaken your senses
Section II: Connect with The World
What is interesting
Subject matter
The energy of a place
The elements
Reflections
Shadows
The ordinary — your life
New or unexpected
Embrace the mess
Details
Music
Section III: Capturing The Energy of People
Emotion
Children
How I connect with my children
Photographing strangers
Mindful perception on the street
Anticipation, Chance and Serendipity
My camera settings for street photography
Movement
Storytelling
Section IV: Create Your Image
Make the magic visible
Light and shadow
Color and emotion
Composition
Complexity and visual layers
Section V: Let it Shine
Editing with intuition in Lightroom
Expression with post processing
Style and genre
---
Press:
Once Sonja began taking a mindful approach to photography choosing a subject, point of view and the technical settings suddenly became more natural to her because she began to trust her intuition not only in photography, but also in parenting. For Sonja, practicing mindfulness in her daily life helps her to take better photos and practicing mindfulness while taking photos brings her deeper satisfaction in her daily life.
To help others be more mindful in taking photos as well, Sonja created the workshop "Capture the Energy of Life – Connecting with your Intuition and Emotion" at Beyond the Wanderlust.
Here, Sonja offers five tips covered in her extensive workshop."
---
Reviews:
Sonja Stich's class 'Capture the Energy of Life' left me speechless! Never before have I experienced a workshop like this. It is so easy to put the weight of the worth of our photography in things that are merely tools that allows us to speak through. Sonja teaches you how to tap into something deeper; a mindfulness and openness that will allow you to be receptive to capturing time with true emotion and a deeper connection that will take your images to new heights. From there she builds on that foundations and gives you the tools to take it farther with using light, weather, composition and so much more. Truly this is the most complete workshop I have seen! Whether you are a beginner or have several years experience, whether you are a hobbyist or a professional – this one of a kind workshop is a must read! Kelly Jacobi
Sonja's work is so inspiring! The way she captures moments in her everyday is so beautiful and she tells her story in such a way that I feel like I know her beyond this social media community. Her workshop, Energy of Life, is a must read for anyone trying to figure out how to really look inside their own creativity to make better images. She opens us up to connect with our senses and translate what we feel into a photograph. Truly, she has included fantastic insights into her material which will inspire me for a long time Katie Brenkert
"Drop what you're doing and purchase this workshop, now. Sonja takes photography from looking through the viewfinder to a complete, full body experience. Never before have I encountered photography described this way or been asked to break down my world like this. Taking her suggestions, lessons, and exercises can only change my work for the better. She walks you through each step of taking a photo and looking at the world around with new eyes – taking in every single piece of the environment and how you interact with it to help you form a complete, well composition photograph that will absolutely encapsulate the energy in that moment. Regardless of whether you shoot for your family, clients, or just yourself and the things that capture your eye daily, this workshop will enlighten you to a whole new method to break down your photos in a better way." Daphne Laput
"Sonja's workshop is a soul-stirring photography education. I wish she had written this earlier, as I honestly believe that both my photography journey and changing identity as a mother would have been even more enlightened by her words and images. Sonja connects mindfulness with artistic observation to inspire us to delve into all our senses and create images that reflect our 'why'. Each page of this workshop brings me closer to my own heart, through the variety of her beautiful images, thought-provoking quotes, and her art-educated background that shines through in her teaching. This class is not simply inspiring, it's also incredibly informative." Amy Shire
"Authentic, raw, energizing. "What does it look like to feel?" An incredible journey you are about to take on. Are you always looking for something that you have never seen? Those real moments – true ones. It's like, stealing their soul, but respecting the privacy." Those are just couple questions Sonia poses. Swoon! I am blown away by Sonia's workshop. You have a chance to dive in into magical journey with an incredible artist!" Justyna E Butler