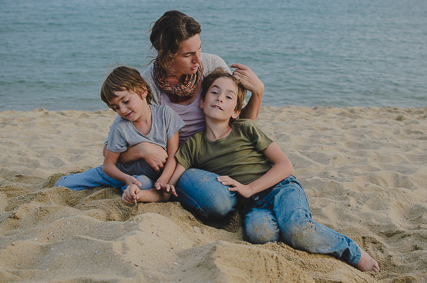 Services:
Apart from my personal projects, I do family sessions and weddings. For more information, please contact me.
About me:
My schooling with a degree in graphic design gave me the foundation and the eye to create. My advanced education gave me the technical knowledge I needed, and my real-world experience has fueled my passion for creating photographic art.
I am German and live in Spain with my family. The Mediterranean environment and wonderful light inspire me to take photos every day. I love to take photos on the streets of Barcelona and to document my children's imagination and their joy of discovery. Above all, my interest is to capture the connection between people and their raw emotions.
Features:
My work has been published in Photography Monthly, Beyond the Wanderlust and The long Way Home Magazine. I am one of the photographers to follow in 2015 on this list by Clickin Moms and one of 115 inspiring family photographers on this list.
I am thankful that my work has been featured on the following blogs: Beloved Blog, Everyday Wonderful an inspirational famiily & children photography blog, Let the Kids Dress Themselves, Beyond the Wanderlust, The Dark Room, In Beauty and Chaos and many more.
My photos won prizes in these competitions: Voice Print Competition 2014 (finalist composition and design), 2015 (finalist street), and 2016 (finalist beautiful light) B&W Child Photo Contest 2015, Monochrome Awards 2014
I am member of Beloved Collective and CM Pro